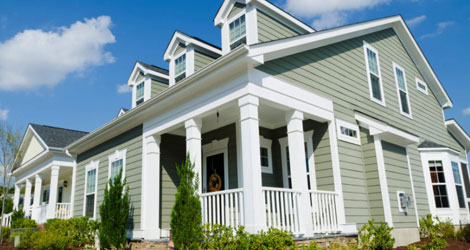 Are you looking for professional siding services? You want a team that knows how to get the job done right the first time? At Canada Standard Roofing, we offer top quality craftsmanship and guaranteed products to our clients. We are Toronto's leading siding installation, repair and maintenance experts. Our professionals can take care of your siding needs like no other!
Canada Standard Roofing provides quality and affordable siding installation, repair and/or replacement in Toronto and surrounding areas. We make sure to have the most reliable and high quality siding products in the industry. We offer both residential siding and commercial siding solutions that look great and are easy to maintain. Our certified siding experts will walk you through the entire process ensuring you are completely satisfied with our services.
No matter how big or small your project is. We will complete it in a timely and professional manner. We will guide you through the style, color and quality selection to make sure it matches your personal taste. With many years of experience, we know what our customers need and how to meet their unique needs.
Vinyl Siding
There are many benefits of selecting vinyl siding for your home. It is very durable, lasts about 50 years. It is one of the most cost-effective materials available in the market. Vinyl siding can also be textured and molded to give it a look like cedar shingles or wood clapboard. It amazingly beautifies your property and enhances its overall appearance.
The importance of siding
Being the outermost layer of your home, it is vital to install it properly to give your property a long-lasting protection. Canada Standard Roofing has installers with more than 10 years of industry experience. If you want a beautiful and fresh looking home, we recommend you make an investment in your siding. We'll walk you through the renovation process.