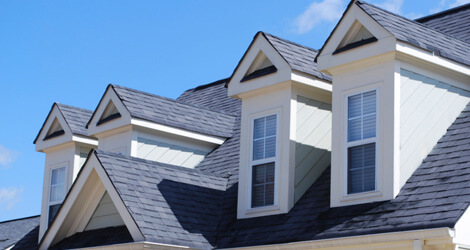 If you are looking for reliable and customized roof repair services, then you have come to the right place. At Canada Standard Roofing, our highly trained experts offer all types of roof repair service. Whether you want roof repair, roof coloring, roof cleaning or any other service, we are here to help. Our skilled contractors use high quality products and advanced equipments to ensure your security. We are a team of disciplined professionals who treat every client with respect. We understand our clients needs and provide them with the right solution at highly competitive price.
Affordable Services
Our experts are highly trained to determine the severity of damage and find the right solutions. With exceptional service and competitive prices, we can assure you that your roof will look great and protect your residential and commercial property for years to come. All our products are backed by a warranty. We provide a wide range of affordable services in roof repair. A few of our services include:
New Roof Installation
Re-Roofing
Roof Repairs
Roof Maintenance
Our team is competent to repair any kind of roof and we also educate our clients about how to maintain the pristine condition of their roofs. Our experts repair and restore all types of roof such as metal, terracotta, steel, concrete etc. When we are done with our roof repair service, we clean the roof and give you a beautiful and clean roof.
Customer Satisfaction Guaranteed
Customer satisfaction is our top-most priority. We are licensed and certified roofing contractors who strive to deliver best value to the customers always. No project is too small or too big for our roofers. We will reach you fast and will fix your roof problem right the first time. Our knowledgeable, trained and highly-skilled contractors provide superior craftsmanship. We make sure that you will get a professional finish with attention to detail.
Call us today to schedule an appointment.