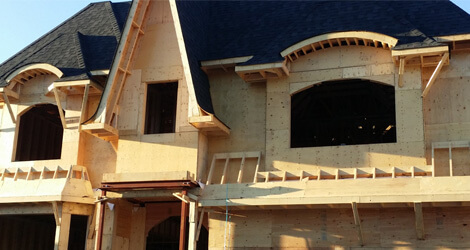 Canada Standard Roofing is increasingly popular among homeowners in the GTA area due to its high quality residential roofing services. Whether you are constructing a new home or planning to face-lift your home, we will install beautiful and robust roofs to dramatically improve the appearance and add value. A roof isn't just a protective shield over your head. A robust roof is a testament to better safety, security and peace of mind. But, if not maintained properly, it can damage and lead to leaks and structural damages. Our professionals are experienced and licensed to install, repair and replace any kind of roofing system in a timely and efficient manner.
If you are looking for reliable residential roofing service in Toronto and the GTA area, Canada Standard Roofing could be your answer. We bring you many years of experience in roofing services. We offer an array of services like:
New roof installations– Want a new roof? Come to us. We install new roofs utilizing the latest tools and techniques.
Roof maintenance– We believe that roof maintenance is a routine exercise that requires expert help. And we will be always there to help you maintain your roofing system.
Re-roofing– We are your re-roofing experts with in-depth knowledge of laying the roof. We pride ourselves on delivering quality work that is within the time frame and on budget.
Roof repairs– Our highly proficient professionals promise matchless customer service. We can repair damaged roofs quickly and efficiently.
Roof restorations – We pride ourselves on quality workmanship, reliability and the use of high-quality roofing products. We help protect your roofing system.
At Canada Standard Roofing, we are here to take care of all your residential roofing needs. We can help you with everything from a new roof to roof installation and roof repairs or replacement.
Contact us today to end all your roofing worries.