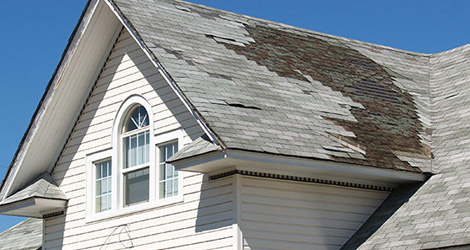 Roof is one of the most essential elements of any house. A faulty roof can invite a great deal of problems for not just your home but also your family. Every year, hundreds of homeowners call a roofing contractor for roof repairs. There are a number of things which tend to weaken a roof and before getting these damages repaired, it is always best to get them inspected by a contractor.
Given below are some common causes of roof damage.
Poor or Zero Maintenance – By overlooking periodic inspection and maintenance checks on your roof, you will actually end up ignoring various problems, damages and leaks. At an earlier stage, all these can get repaired at little or no cost. However, procrastination their repair simply transforms them from a minor problem to huge damage.
Wind Damage – Wind can loosen the shingles, nails and other roofing material that's present on it. In such situations, even a moderate blow of wind can lift those already loosen shingles leading to major damage. Roof repair happens mostly because of wind and hail which bring severe damage to the roof.
Other Weather Conditions – Almost all traditional singles get affected by Mother Nature. Colors and materials of almost all roofs get damaged gradually by Sun, snow, rain, ice and humidity. Harsh pollutants and chemicals can also deteriorate the performance of your roofing shingles.
Improper Installation – It is extremely important to get your roofs installed, repaired or replaced by an experienced roofing contractor. In fact, it can make a huge difference as roofs that are improperly installed bring nothing but leverage on the part of security. Roof repair should always be done by trained people.
With time, roofs get damaged and hence as a homeowner it's your responsibility to carry out regular maintenance checks to get an overall idea about the condition of the roof. In case you find anything wrong with your roof, call a professional roofing contractor immediately.
We, at Canada Standard Roofing, have been ranked among the leading professionals that provide roof repair in Toronto. Call us today if you wish to get your roof repaired.